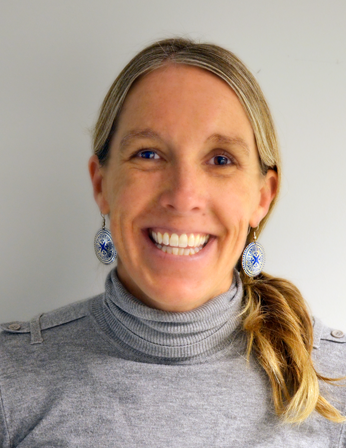 Job Title
Assistant Director, Student Engagement & Academic Partnerships | Wellness Coach | Adjunct Lecturer, LSA
Pronouns
She / her / hers
Education:
M.Ed., Higher Education and Student Affairs Administration, University of Vermont
B.A., Philosophy, University of California, Santa Barbara
Professional interests:
Creating an inclusive culture of well-being on campus, from the systemic to the individual level
Consulting with faculty and staff in support of student well-being
Graduate student well-being and mental health 
Health equity, social justice, diversity, equity and inclusion
Wellness Coaching: Relationships, Body Image, and Sexual Health/Sexual Citizenship
Motivational Interviewing
Alcohol and other drug prevention and intervention
Sleep Hygiene
Healthy Relationships/Relational Intelligence
Redefining "self-care"
Emotional Intelligence: Mindfulness, Resilience, and attention to failure
Strengths: Helping students find their own wisdom to make behavior changes through emotional intelligence, empathy, and manageable goal-setting.
Approach to wellness: There are many systemic barriers to health and well-being that must be named and challenged. I believe in the power of looking at wellness critically, holistically, and interculturally. A holistic approach allows us to address and attend to the expected and unexpected fluctuations in life, and harness resiliency for the times in our lives that challenge us. 
Personal Interests: I am a mama above all else. I have two young(ish) children who fill my life with light, love, and constant tests to my patience, mindfulness, and equipoise. I am also a wife, sister, daughter, athlete, deep-friendship-embracer, outdoorsy-person, winter-lover, morning-person, extrovert-who-needs-alone-time, and science/health/wellness nerd. In my limited spare time you can find me playing with my family, eating spicy food, and lifting heavy weights.
Roles:
Member of the Motivational Interviewing Network of Trainers (MINT)
Student Engagement and Academic Partnerships
Email: 
Phone: 
734-763-7808