UHS offers substance use and addiction services to students, faculty, and staff. We provide care that is respectful, inclusive, and customized to each person.
We are here to work with you to achieve your goals. This may include discussing any of the following: how drinking or drug use may be affecting your life; how to cut back, quit, or use drugs or alcohol in a safer way;how a compulsive or recurring behavior might be causing a disruption in your life; or how to find recovery and support resources on campus and in the community
Location: First floor, embedded within the Primary Care Clinic
---
Services
Discussion of alcohol and drug use and how these may be affecting your life, education, and health
Diagnosis and treatment of substance use problems and addiction, including:

Alcohol use
Marijuana use
Nicotine use
Vaping
Stimulant use (including, but not limited to, prescription stimulants, cocaine, and methamphetamines)
Opioid use
Benzodiazepine use
Inhalant use
Gambling disorder and other behavioral disorders (pornography, internet, video games, etc.)
Use of performance-enhancing supplements and/or substances not prescribed to you

Medications to treat addiction
Withdrawal management
Connection to other services available in the community:
Evaluation and treatment of medical complications of substance use, including injuries and infections
Evaluation and treatment of mental health difficulties that may be contributing to substance use, such as anxiety, depression, trauma, and sleep problems
Reduction of risks that may occur with substance use:

Screening for sexually transmitted infections, HIV, hepatitis, and/or pregnancy
Prescription of birth control and/or emergency contraception
Prescription of PrEP to prevent HIV or PEP after possible HIV exposure
Connection to safe injection supplies in the community
---
How to schedule an appointment
Call 734-764-8320 or see How to Get Health Care and request an appointment with Dr. Goldman or Dr. Frank.
---
Confidentiality
Your medical records are kept confidential and can be released ONLY with your written consent.
Office visits, urine drug monitoring, and some diagnostic testing (for example pregnancy, sexually transmitted infections, HIV) will be covered by your health service fee. UHS may bill other diagnostic testing and services to your personal health insurance. Services may appear on the insurance holder's Explanation of Benefits (EOB) statements.
As an alternative to billing insurance, the UHS Patient Billing Office can offer other payment options on the same day that your tests or services are ordered/performed. Payment must be made within 30 days.
Related Staff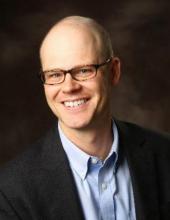 Adolescent Medicine, Addiction Medicine, and Family Medicine Physician