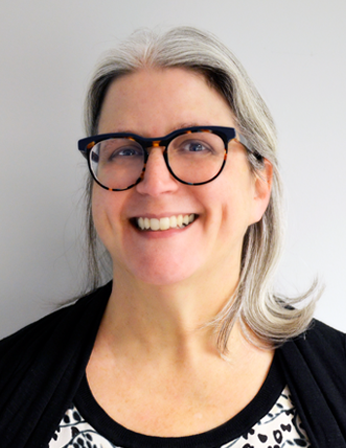 Title
Health Educator | Wellness Coach | Adjunct Lecturer, LSA
Education
MPH in Health Behavior/Health Education from University of Michigan
MA and BS in Education from Eastern Michigan University
Professional Interests
Exploring personal values/identity/autonomy
Building Resilience
Promoting healthy, informed decision making
Integrating personal/academic success
Personal interests
I like to learn and try new things. Cultivating relationships is important to me, and I thrive when surrounded by people who are working for the same goals, whether it's feasting at a family celebration or contributing to a group project. I enjoy team sports and cheering for the underdog. Sleeping Bear Sand Dunes is my favorite place on earth.
Approach to wellness
Sometimes it is challenging for students to see their worth beyond their GPA, yet they show up on campus as individuals with all these diverse interests, skills, and passions that might be underutilized or still dormant. The best part of my job is helping students explore all dimensions of wellness through the lens of life experiences and identity. It's a non-judgment zone where one can learn more about who they are and who they want to be. My role is to provide resources and support as students discover the many ways to thrive. I don't think our mistakes define us.