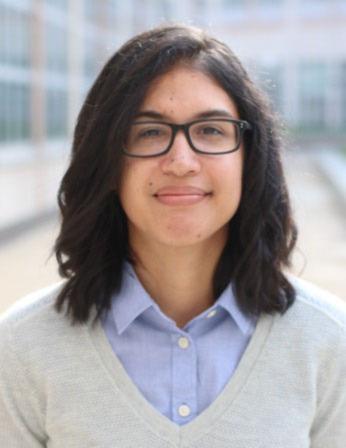 Pronouns
she / her / hers
Additional roles
Wellness Coaching
SuccessConnects Coaching, Office of Academic Multicultural Initiatives (OAMI)
Program Coordinator, Office of Academic Multicultural Initiatives (OAMI
Education
Master of Science in Developmental Psychology, University of Michigan
Bachelor of Arts in Psychology & English, University of Michigan
Personal interests
Connecting with nature, my family, and friends, reading and writing, going on runs and hikes, practicing yoga, cooking and eating, laughing, and spending time with all the fur babies in my life feed the calm and joy in me.
Approach to wellness
You're attending a university that can be demanding, rigorous, and competitive – and life is still happening around you (e.g., family, friendships, internships, future decisions, etc.). We all need a support system in life that can be our cheerleaders, sounding boards, and listeners. At this university, your support systems can be your family, friends, loved ones, professors, academic advisors, and perhaps, me! I'll meet you where you are and be one of your greatest supporters as you move through this UMich experience.