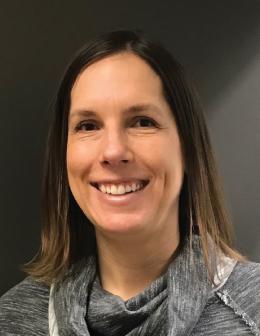 Job Title
Health Communications Specialist
Pronouns
She / her / hers
Education:
Master of Arts in Health Promotion and Program Management, Central Michigan University
Bachelor of Science in Individualized Studies in Health Advocacy, Lake Superior State University
Professional interests:
Health education + promotion
Tailored health communications
Health behavior change
Social determinants of health + health equity
Approach to wellness: I believe in a holistic approach to wellness. To be the best version of yourself and thrive, you must understand, value, and work on each dimension of well-being. Through continuous effort, you can balance and grow in all these vital areas of your life. Yes, it's hard work. And it's worth the effort. Start small by making one healthier choice today. When you slip, don't beat yourself up. We are all just doing the best we can, with what we have, right now. Celebrate the areas you are doing well and explore ways to improve any areas that could use some help.
Personal interests: I love being out in the sun, hiking, and exploring nature with my family. We are National Park Geeks. I find awe and wonderment in mountains, lakes, oceans, spring flowers, colorful fall leaves, fresh snow, and listening to the rain. I enjoy exploring my creative side through painting, drawing, design, and organization. You can also find me reading a good book or listening to my favorite music.