We start by believing
UHS has adopted Start by Believing, a public awareness campaign designed to improve response to sexual assault in our communities. Knowing how to respond to disclosure of sexual assault is critical, so UHS staff have received training to Start by Believing.
---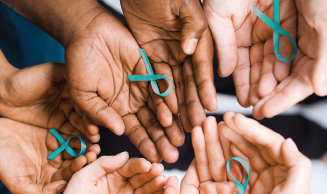 If you were sexually assaulted or are unsure whether you were, we recommend that you contact UHS by calling 734-764-8320 to discuss your options. Options include:
A sexual assault exam with a Sexual Assault Nurse Examiner (SANE) that includes evidence collection
A sexual assault exam with a clinician who can talk with you about what kinds of services you may need, e.g. testing and preventive care for sexually transmitted infections and/or pregnancy, referral to the EMDR program, etc.
The sexual assault exam at UHS
Is best when done within 120 hours (5 days) after the assault, and the sooner the better, because this is the time limit for evidence collection. (If you were assaulted in the past and had no exam, please know that you can still get health care without a sexual assault exam. Call UHS to discuss your options.)
Is offered when UHS is open except when UHS is open just 9 AM - noon. Patients should go to the U-M Emergency Department on those days. 
Can identify physical trauma and develop a plan for treatment
Can treat to prevent sexually transmitted infections and pregnancy, if needed
Can collect evidence that may be used in legal processes, if desired
Is done by a trained Sexual Assault Nurse Examiner (SANE), with an advocate present (read below); you may also bring a friend if desired
Is more convenient and may be more familiar than seeking care in the hospital Emergency Department
Is a sensitive exam and a chaperone will be provided, however you can decline a chaperone if desired
If you are seeking a Sexual Assault Nurse Exam outside of the available hours at UHS, these exams are available 24/7 at all area hospital emergency departments (such as Michigan Medicine or Trinity Health Ann Arbor).
Eligibility for this service
Individuals who are affiliated with the University of Michigan are eligible for this service. 
Call ahead when possible
When possible, call 734-764-8320 before arrival so we can advise you and prepare for you. 
Recommendations after the assault and before the exam
If you are interested in evidence collection, it would be helpful to follow these recommendations until you have a sexual assault exam. Try to:
Refrain from washing or bathing.
Refrain from eating or drinking.
Refrain from urinating.
Refrain from changing clothes, or if you do, bring your old clothes to the exam for collection. You can bring new clothes to wear after the exam.
This is to improve evidence collection but we understand that these recommendations may be difficult to follow and survivors should do what they feel is best to take care of themselves. If you have already done any of the above, please understand that you are still eligible for evaluation, treatment and evidence collection if desired. 
If you were drinking or using other drugs
You will not get in legal trouble for using alcohol or other drugs at the time of the assault. Individuals seeking health care for sexual assault are protected under Medical Amnesty in the State of Michigan.
Many people who are under legal age for drinking or who have used drugs fear legal trouble and are hesitant to talk to care providers or law enforcement. Our goal is to provide care for your physical, emotional and safety needs.
Alcohol or other drug-facilitated sexual assault
Alcohol or other drug-facilitated sexual assault (DFSA) can occur when alcohol or other drugs are used to compromise or incapacitate an individual. This may result in lowered inhibitions, reduced ability to resist, and inability to remember details of an assault. Drug-facilitated sexual assault is a crime. 
Fees
There is no charge for the exam.
An advocate is available
An advocate can provide support and information to help you make the best decisions for yourself, however you do not need to speak with an advocate if you decide you don't want their services.
Reporting is your choice
It is an option to report to law enforcement and to participate in U-M's internal review process (where it applies), but you don't have to -- it's your choice.  You can have an exam and treatment without reporting.
Also, you don't have to make a decision about reporting at the time of your exam.
If evidence is collected as part of your sexual assault exam at UHS, it's your choice whether to submit your evidence kit for testing. Your evidence will be retained for three years and you can choose to submit your evidence for testing at any time within that time frame. 
In compliance with the Clery Act, colleges and universities participating in federal financial aid programs are required to maintain and disclose campus crime statistics and security information. These reports do not include identifying information. 
For your safety
Call 911 if you are in danger or fear for your physical safety.
If it is not an emergency, you can call the U-M Police at 734-763-1131.
Free and confidential resources to help you understand your rights and options
U-M resources:
Student Sexual and Gender-based Misconduct Reporting and Resources: Comprehensive resources including reporting options 
Sexual Assault Prevention and Awareness Center (SAPAC): For U-M students, faculty and staff who are survivors of sexual assault, relationship violence, stalking and sexual harassment.
24-hour crisis line: 734-936-3333
Counseling and Psychological Services (CAPS) -  Free, confidential services for U-M students.
24-hour line: 734-764-8312
Faculty and Staff Counseling and Consultation Office: For staff, faculty and their immediate family members; provides short-term counseling, personalized coaching, and educational presentations.
734-936-8600
Michigan Medicine Office of Counseling and Workplace Resilience: For Michigan Medicine employees.
734-763-5409
Community resources:
SafeHouse Center: Free and confidential services for any person impacted by domestic abuse or sexual assault, and who lives or works in Washtenaw County. Programs include counseling, court accompaniment, information and referrals, emergency shelter and personal advocacy.
24-hour line: 734-995-5444
National Sexual Assault Hotline: 800-656-4673