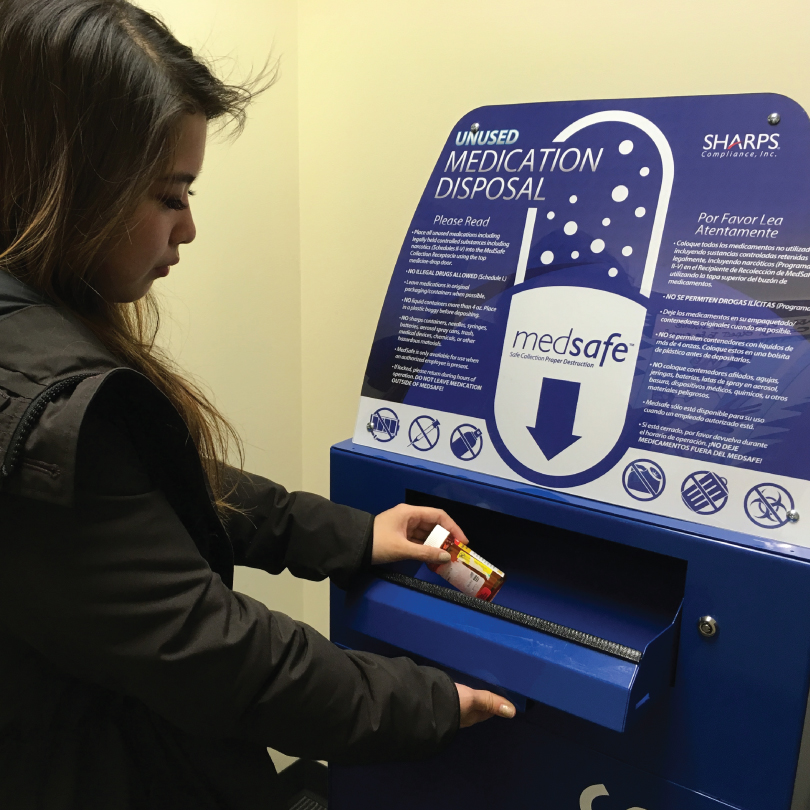 You can dispose of unused and unwanted medications at UHS with the MedSafe take-back program.
Available when UHS is open, no need to speak to anyone to deposit medications. 
Safe medication disposal protects people from drug abuse and overdose, plus it protects our precious waterways.
To dispose of medications:
Put any liquids (4 oz. or less) in a Ziploc plastic bag before disposal.
Arrive during regular business Hours.
Put your medications into the MedSafe, located inside UHS, on the first floor near the Pharmacy, next to the ATM.
You can leave medications in their original containers with assurance that all medications will be kept confidential. 
Acceptable items are:
Controlled substances including narcotics
Other tablets and capsules
Liquids (4 oz. or less, placed in a Ziploc plastic bag)
Unacceptable items are as follows, however, you may ask at the Pharmacy for safe disposal locations for these items:
Sharps containers
Needles
Syringes
Aerosol cans
Trash
Medical devices
Chemicals
Hazardous materials
---
See also: