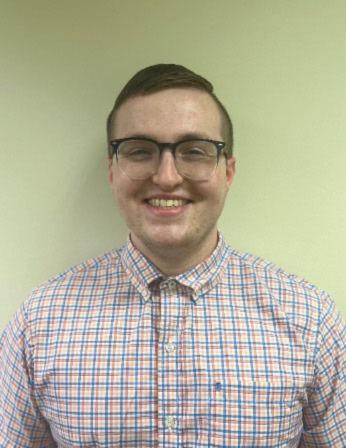 Title
Well-being Collective Student Lead
Pronouns
he / him / his
Education
Master of Public Health Candidate, University of Michigan
Bachelor of Arts in Integrative Physiology and Health Sciences, Alma College
Professional Interests
Mental Healthcare Access
Risk Reduction
Student Life and Academic Success
Physical Activity and Wellness
Social Justice and Barriers to Healthcare Access
Personal interests
I am a big fan of science-fiction, fantasy, and horror media! Always feel free to discuss your movie opinions with me as I love a good debate. I personally love the 1970-1980s era of movies from Star Wars to The Thing! I am also a steadfast practitioner of weightlifting and setting physical exercise goals in general. As a competitive runner and swimmer ever since I was a kid, physical activity has always been a passion of mine and it is a fun way to track personal progression and growth. Also, the best music for working out will always be metal.
Approach to wellness
The first word that comes to mind when I think of wellness is balance. Balance is an absolute requirement to a successful and more importantly healthy lifestyle. University life is a hard one to navigate in this regard, with classes, extracurricular activities, meetings, and other stressors constantly demanding your time and energy. No one is able to work constantly to the best of their ability all the time. Time is needed for everyone to be a person, a human, in this world. Academic and workplace success is fulfilling, but so is attending a concert for your favorite band, watching a movie, or getting to read that book that you never got the chance to tackle. Find that balance, and you will be able to handle anything thrown your way!