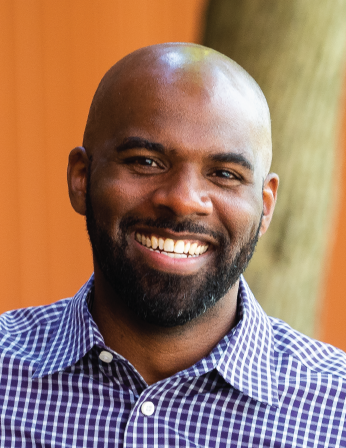 Job Title
Health Educator
Pronouns
He / him / his
Education:
Masters of Social Work, Interpersonal Practice, University of Michigan
Bachelor of Science, Industrial Engineering, North Carolina State University
Professional interests:
Identity and self-care (how you see and take care of yourself)
Team and relationship dynamics (the value of teamwork, role identification and leadership development)
Addiction and the motivation to change
Yoga and mindfulness
Strengths: Belief, Hope and Courage. I believe in our inherent abilities. I have hope for the journey ahead. And because of those two, we can courageously face the unknowns together. 
Approach to wellness: My approach is to sit beside you as a passenger during this stage of your journey. It's normal for wellness to look and feel different to each person. So whether you're racing down the fast lane or riding easy in the first, I'm here to help you manage your blind spots along the way. You're the driver and the narrator of this trip (we'll discuss the music and snacks), so what works for you?
Personal interests: I like to think I'm a "mountain man." I love the woods, dirt, animals, or just about anything outdoors. If I have to go inside, grab those LEGO or that hammer and let's make something creative. I'm also a dreamer, so "Live long and prosper" and "May the Force be with you."
Email: 
University of Michigan