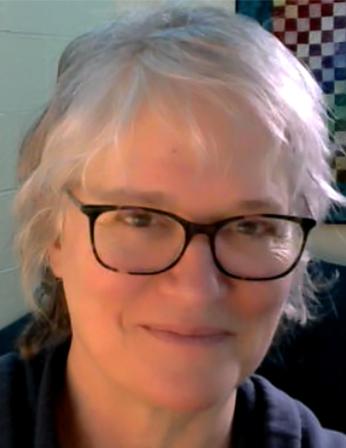 Job Title
Assistant Director, Wellness Coaching-Wellbeing Academy
Pronouns
She / her / hers
Education:
MPH in Health Behavior/Health Education, School of Public Health, University of Michigan
MA in Industrial/Organizational Psychology, Western Michigan University
BA in Psychology, Western Michigan University
Professional interests:
Motivational interviewing and positive psychology
Alcohol and other drug early intervention
Wellness Coaching
Social marketing and finding out what students think
Social justice, specifically, how we can better meet our underserved and marginalized students' needs and make our community more supportive
Strengths: Listening and helping students find their own wisdom to change behaviors to feel competent and find happiness in life.
Approach to wellness: I don't see wellness as what magazines and the media tell you. It's not about fad diets or how to get six-pack abs or how to make tofu 12 different ways (although I love tofu). To me it's about finding out who you are, how you want to spend your time and what your contributions to the world will be. It's about feeling solid about yourself even when you mess up (because that's often how we learn best). It's about balance and the being out of balance too. It's about taking a chaotic world and finding some peace and joy in it.
Personal Interests: I love spending time with my family and friends, gardening, making soap, quilting, cooking and occasionally making music.  I love spending time in my 1893 home and getting outside all year round.
Roles:
Learn about Wellness Coaching
Email: 
Phone: 
734-647-4656